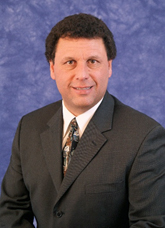 Mark's career in the electric utility industry began in 1983. Over a thirty year tenure he held positions in engineering, training, marketing, sales, construction and operations within both the regulated and unregulated areas of the business. Currently, Mark is Chief Executive Officer for a software solutions company that specializes in the energy sector including the smart grid space for electric utilities.
This wide-ranging background of real-world management experience provides Mark with valuable perspectives in the application of financial and managerial business decision-making. He has used his financial skills to manage capital project activities, develop capital budgeting proposals, create business and strategic plans, and perform due diligence on targeted acquisitions.
As an Excidian associate, Mark is certified to facilitate the courses within the Business Finance program, specializing in manufacturing and energy industry clients.
Mark combines highly-developed facilitation skills with his knowledge of accounting and finance, and his management experience to produce a relevant and practical learning experience for participants of Excidian's Business Finance courses.